Stop Coping, Start Living. Talking Helps.
Just 1 in 8 people with a mental health condition in the UK is receiving treatment.
We believe that it's every person's right to talk through their anxieties and learn new strategies to deal with the barriers holding them back. Stress, anxiety, depression, and ill mental health shouldn't hold you back.
Therapy in your Pocket:
24/7, 365 days a year
Developed throughout 2020, SupportRoom is a network of experienced, licensed therapists; ready to listen and help.

Accessed through your smartphone, tablet, or desktop computer, our innovative platform connects you with confidential therapy sessions through face-to-face video calling or voice-and-text messaging.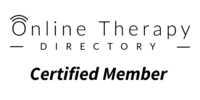 "People are suffering needlessly: living half-lives with mental health conditions when, often, all they need is to talk to someone who understands; without fear of judgement or ridicule. That's why I set up SupportRoom."
I started to research the way people receive mental health support in the UK, and I was shocked at what I discovered.

According to Mind, only 1 in 8 people with severe mental health conditions are receiving treatment.
One of those seven people not receiving treatment was my relative. I want this to change.


And this is why I gathered a group of tech experts and qualified therapists early in 2020 to discuss how we might provide an ongoing, always-on platform for people who need help: 24/7, 365 days a year; using the technology already in their pocket.


Mental health services are failing the majority of the people who need therapeutic support. For everyone else, there's SupportRoom.
Ash Vipani
Founder/CEO
Ash has over fourteen years of experience in developing UK tech startups, with a record of building revenues from startup deficit to exceeding the $1m (USD) mark in profit. He scaled a US startup to $5m in UK sales in 2019 and grew a tech company to over $1m of sales within 12 months. Ash founded SupportRoom because he wholly believes that therapeutic support is a necessity; not a privilege. His dream is for everyone to access experienced, licensed therapists using innovative technology to broaden affordable access to essential life support.
Deepak
Commercial Advisor
Deepak has over twelve years of expertise in sales, business development, and business management. His speciality is recruitment: as the founder of two recruitment businesses, Deepak's forte is helping individuals recognise and fulfil their potential. He currently oversees over 35 FTEs, with a combined P&L of $3m.
Bimal Shah
CTO
Bimal has experience across multiple sectors including technology, insurance, communications, M&A / Investments and Finance. His niche is business strategy, being able to pinpoint what a business idea or failing business needs to pivot to become successful.  Bimal has combined business consultancy and technology to help transform companies from SME to multinational across multiple industries.
Tristan Pulford
Lead Developer
Tris has 15 years of experience in full-stack website development for startups, including fully scalable cloud solutions. He founded and directed a multinational server management and infrastructure company, and has developed and project-managed multiple high-availability, high-load solutions.
Dr. Kaanan Butor-Bhavsar
Lead Therapist Advisor
Kaanan is a qualified and accredited Chartered Clinical Psychologist and holds a Doctorate in Clinical Psychology. She also has an MSc in Health Psychology and a BSc (Hons) in Psychology. Kaanan has worked in mental health for over 14 years.
Asma Ahmad
Therapist Advisor
Asma trained in CBT and holds an MSc in Psychology from City University London. Before she qualified, she spent ten years working in child- and family services for a London Local Authority. Asma currently heads a Wellbeing and Safeguarding programme.
Bob Rehill
Partnership, HR & Healthcare Tech Advisor
Bob has over a quarter of a century's experience in the tech, healthcare, and HR industries. He supports the technology development of clients such as Oracle, Workday, Capita, Barclays, British Heart Foundation, Richmond Fellowship, O2, plus many other globally-recognised brands.
Bruce Bower
Chief Financial Officer
Bruce has 17 years of investment experience in public and private markets in London and Moscow. He is the Non-Executive Director/Advisor to Medefer, Smile2Impress, Penrose Care, Life & Soul Pictures, as well as numerous other investments within his portfolio.
Sasha Hatter
Social Media Lead
In between her first and second year of university Sasha worked as an exam invigilator for a secondary school. The following summer she worked as an Assistant Coach for a summer camp. She is currently working as Social Media Lead for SupportRoom.
Matthew Knight
Clinical and Medical Advisor
"I was delighted to join Support Room's Advisory board and be part of this exciting and worthwhile venture to help improve and support mental health in the workplace and out of hospital settings. As we enter the post-COVID world, supporting mental health is more important than ever and SupportRoom enables both individuals and organisations to address their needs early on, minimising the impact of mental health on wellbeing, work, family and social life."
Lee Goodwin
EMEA Sales Director
Lee has 20 years experience in sales, both acquiring new business and growing existing relationships For the past 13 years Lee has worked with FTSE 100 companies through to start-ups, with a particular focus in the last 10 years across the Recruitment Industry. Lee is passionate about Mental Health and supports a number of charities and organisations who are looking to break the stigmas around Mental Health and ensure everyone has access to the support they need, when they need it.
Claude Springer
Ambassador and Advisor for Sales and Operations
"To have the opportunity to advise for SupportRoom is an exciting one. This is a company which I feel can have such a positive impact across multiple industries. SupportRoom is on a mission to break the stigma, be a positive disruptor and make long lasting positive change on businesses and peoples lives. Being a small part of that is thrilling."
What makes SupportRoom unique?
SupportRoom's innovative platform has been developed with mobile-first technologies to broaden access for everybody. Using banking-grade encryption, client confidentiality and data protection are our prime priorities. We wanted to create a safe space; and we have.
Every SupportRoom client connects to their chosen therapist in a way that's most natural to them. Using their smartphone, tablet, laptop, or desktop computer, every client has full control over their therapy journey - starting when they need it the most; there until they don't need it anymore.
Client subscriptions start at £8 per day for 24/7 coverage and support, with free services for people who aren't ready to commit. Compare that to the average price of an in-person therapist: £55ph for a psychotherapist, £91ph for a psychologist, £45ph for a counsellor.

SupportRoom can offer such affordable services through scale. With hundreds of qualified therapists on our roster, we provide round-the-clock support for thousands of clients.
SupportRoom is here to disrupt traditional mental health services. By killing the wait and driving round-the-clock support to people in need, we believe we can help more people improve their lives for good while attracting the very best therapists and practitioners to our roster with the promise of as much work as they could possibly need.